Banjo Teacher List and Directory
States and Countries
The Banjo Teachers Directory at Banjoteacher.com is for both students and teachers.
Students please use this free service to find a banjo teacher near you, banjo teachers please help me build the list!


BanjoTeachers submit your name to our Banjo Teacher List


email us
Just click on the state you want to find a banjo teacher or instructor in!
and then
Scroll down the page under the map to see the listings.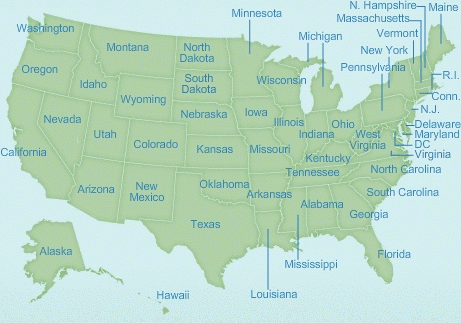 SCROLL DOWN the page under the map to see the listings.
Virginia 5-String Banjo Instructor List
Alexandria, VA
Name: Ira Gitlin
Style: Scruggs, Melodic, Bluegrass
Email: iragitlin3@aol.com
Phone: 301-270-0068

Alexandria
Name: Harold L. Maurer
3511 Martha Custis Drive
Alexandria VA 22302
Style: Beginning Scruggs/Advanced Clawhammer
Email: Harold@Maurers.us
Phone: 703-578-3880
Cell: 571-232-8913

Alexandria
Name:Rosemarie Nielsen
Style: clawhammer
Email: bandob@cox.net
Alexandria, VA
Kingstowne Acoustic Music has 2 banjo instructors
Jody Chalk 3-finger and clawhammer
Alex Hodge 3-finger
Kingstowne Acoustic Music
5830 Kingstowne Center #110
Alexandria, VA 22315
(703) 822-9090



Arlington

Lew Stern
Clawhammer Banjo Lessons
Chief Surgeon
Little Bear Banjo Hospital
4700 South 9th Street
Arlington, VA 22204
brooklynbanjoboy@yahoo.com
http://www.littlebearbanjohospital.com
Don Rusnak
Arlington VA.22203
703 303-0539
banjodaddy@hotmail.com
Teaching all old-time styles clawhammer. roundpeake, two and three finger,
Uncle Dave Macon, and bluegrass since 1969
Founder of the Capiatal Area Bluegass & Oldtime Music Association
1978-present

Charlottesville, VA

Name: Mr. Kris Brooks
Styles: Scruggs, Stanley, Crowe, modern modal, softgrass
(beginner thru advanced for all styles)
Phone: (434) 295-2587
Website: http://www.banjolessons.webs.com/


Falls Church, VA

Name: Randy Barrett
Style: Scruggs, Melodic, Bluegrass
703-405-6230
mrbarretone@gmail.com

Front Royale
Name: Gina Furtado
Styles: Scruggs
Email: meandmybanjo15@yahoo.com
URL: http://www.bluelightspecialbluegrass.com

Haymarket/Gainesville, Virginia
Bruce Gair
Scruggs beginner and intermediate
wbgair@gmail.com
703 407-2327

Harrisonburg
Name: Jeffrey Hensley
Style; Scruggs (beginner thru intermediate)
Email: lessons@bluegrasslessons.com
URL: http://www.bluegrasslessons.com

Phone: (540)289-3649


Herndon Name: Lea Coryell
Style: clawhammer
Email: leacoryell@hotmail.com
Luray, Elkton, Va.

Name: Sue Custer
Style; Teaches both adults and children--total beginners thru intermediate (specialize in beginners)
Soundcheck Music in Elkton, Va
Email: suezq22835@yahoo.com
Phone: 540-843-3563


Manassas
Name: Bobbi Geyer
Style: Scruggs/Clawhammer
Email: banjoteacher@comcast.net
URL: http://www.WindyStrings.com
Phone: 703-791-2829


City: Manassas, VA

Name: Mike Thomas
Style: Bluegrass
Beginner - Intermediate
Email: banjoworx@gmail.com
Phone: 703 754-2148
Centreville, Gainsville, Haymarket


Name: Bruce Gair, Haymarket, Gainesville, Manassas area of Virginia,
Style: Scruggs and melodic styles.
wbgair@gmail.com  Phone 703-407-2327
Beginners and intermediates - Teaching for 17 years, kids and adults. 
Fairfax County Recreation Dep't, Drum & Strum Music (Warrenton), individual students


Moneta
Name: Ricky Ellis
Style: Scruggs - teach at Rickys Bluegrass Connection (beginner to advance)
Email: rde58@juno.com


Shenandoah Valley
Name: Lee Lenker-Baber
Style: Scruggs
Email: lbaber@rica.net


Sperryville
Name: Brooke Parkhurst
Style: clawhammer
Email: banjowitch@hotmail.com


Vienna
Name: Richard Dress
Style: Scruggs
Email: frogland1@verizon.net
Phone: 703-255-2480


Manassas
Name: Mike Simms
Style: Scruggs (Beg - Intermediate)
Email: crowestyle@hotmail.com


Warrenton, VA
Name: Mark Maggiolo
Style: Bluegrass

markmaggiolo1@wildblue.net

540 364 3034


Banjo Workshops with Ross Nickerson
The Banjo Cruise: Banjo Lessons at sea for all levels including beginners