Banjo Teacher List and Directory
States and Countries
The Banjo Teachers Directory at Banjoteacher.com is for both students and teachers.
Students please use this free service to find a banjo teacher near you, banjo teachers please help me build the list!


BanjoTeachers submit your name to our Banjo Teacher List


email us
Just click on the state you want to find a banjo teacher or instructor in!
and then
Scroll down the page under the map to see the listings.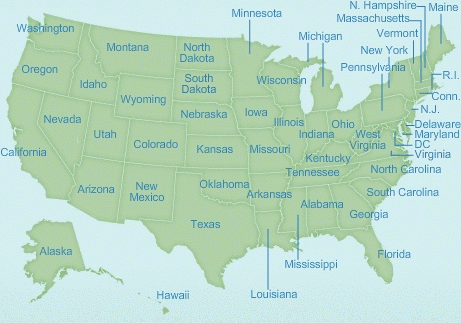 SCROLL DOWN the page under the map to see the listings.
Connecticut 5-String
Banjo Instructor List
Winsted, Conneticut
Gordon Titcomb
5 String Bluegrass Banjo Scruggs & Keith style. Also
Mandolin& Pedal Steel, all styles
Winsted, CT 06098
860-307-3939
tunesmith53@yahoo.com

Guilford Conneticut Banjo Teacher

name: Phil Rosenthal
teach in: Guilford, CT
email: phil@americanmelody.com
website: www.americanmelody.com
phone: 203-457-0881
style: folk and bluegrass
levels taught: all levels
45 years experience teaching
myspace page: http://www.myspace.com/philrosenthalmusic

Killingworth , CT
Name: Bob Johnson
Style: Scruggs, Trischka, Keith and melodic styles.
Teaching since 1975. Hundreds of satisfied students
Lessons by the hour or as convenient to student will come to students home to give lessons.
Email: banjoblissbob@comcast.net
Phone: 203 640-2859

Paul Neri, Clinton (203) 669-3351


Newtown
Name: Roger Sprung
Style: Scruggs
Email: rogersprung@gmail.com
http://www.rogersprung.com
Phone: :(203) 426-5243
Milford, CT.
5 string banjo and tenor banjo lessons.
Instructor: Jamie Boss
Hot Strings Guitar & Banjo Shop
224 New Haven Ave.
Milford, CT 06460
203-877-9044
Jamie@hotstringsguitar.com